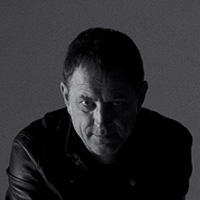 Paolo Marinig
Born in Cividale del Friuli (UD) in 1962. On finishing his studies in 1986, he entered the world of communications and remained there until 1994. But the boundary between communications and design is very thin. All the experience and creativity gained previously has now been transferred to this new world. He works for leading companies, concentrating not just on form but also language. He has worked with the best-known designer labels in Italian fashion in the creation of important international projects.
Selected for the ADI DESIGN INDEX 2010.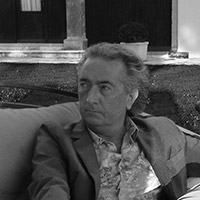 Silvano Guion
Born in Belgium in 1957, Silvano Guion has been an entrepreneur in the Contract furnishings sector for more than 30 years. As a designer, he is responsible for the creative aspects and product development, in addition to his managerial responsibilities, creating successful collections for those companies with which he has collaborated. His combined knowledge and expertise cover the market, product development and production demands, which has enabled him to design objects that can fit in any context. Guion has taken part in the most important exhibitions in the world, gaining widespread acclaim for the elegance, clean lines and the choice of materials for his creations. Now, for the Contractin brand, he is engaged in the creation of a number of collections of chairs and accessories.